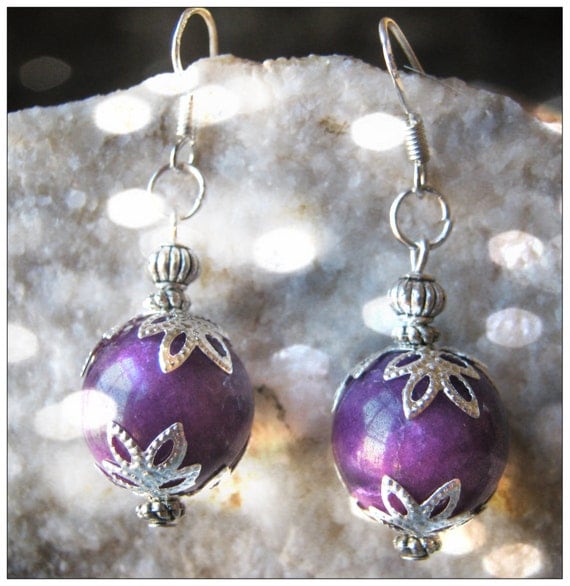 Beautiful Silver Hook Earrings with Purple Jade.
What do you think? I would like to know.
Find these and much more in my Etsy Shop
I will show you a photo more from the valley, where I walk with Odin in the mornings:
 Sunrise in the valley
 A palm field and sunrise. From our afternoon walk.
Have a wonderful weekend.
Irene