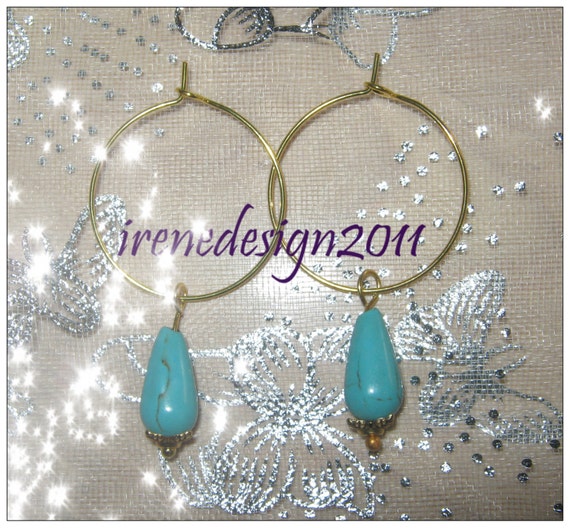 Beautiful Gold Hoop Earrings with Turquoise Drops
What do you think? I would really like to know.
You can find these and other beautiful Jewelry & Accessories in my Etsy Shop
Right now I'm in the middle of a movement, why I will ask all of you for a little patience. I will be online daily, but not so much as I use to be, why it will be difficult to visit all your blogs and read all your great posts, as I use to do.
The last of our movement will go on in the next weekend and before that I will need to prepare the last in the house not to forget anything.
I will try to follow you best possible from my smartphone, but movements do take a lot of time.
Live your life, while you can.
Irene