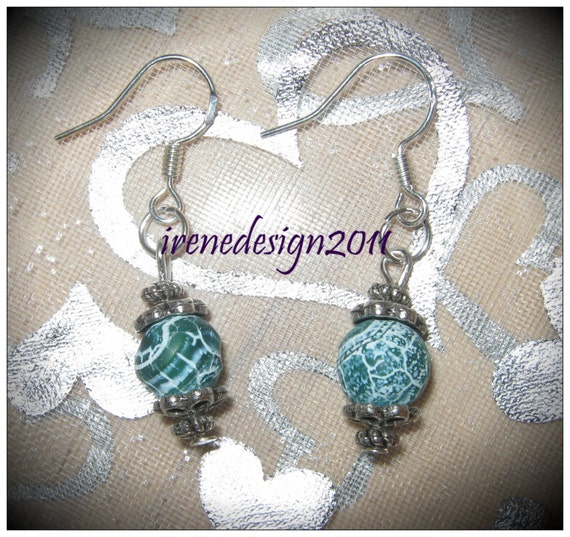 Beautiful Silver Hook Earrings with Green Frosted Vein Agate
What do you think? I would like to know.
Find these and other beautiful Jewelry & Accessories in my Etsy Shop
Welcome to all my new followers, I'm happy to see you here. I'm in the middle of a movement now, so I'm not so much online now, as I use to be. I will visit your blogs too, so soon I find the time. Thank you for your patience.
Irene