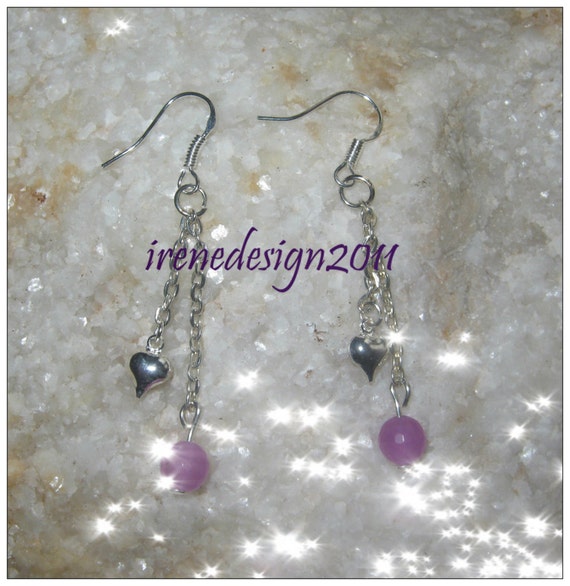 Amazing Silver Hook Earrings with Chain, Pink Facetted Alexandrite & Heart
Do you like them? I would really love to know.
You can find these and other beautiful Jewelry & Accessories in my Etsy Shop
I'm looking very much forward to my daughters visit here, I haven't seen her in almost two years now, since I did leave Denmark.
Do you live close to your loved ones? 
Irene