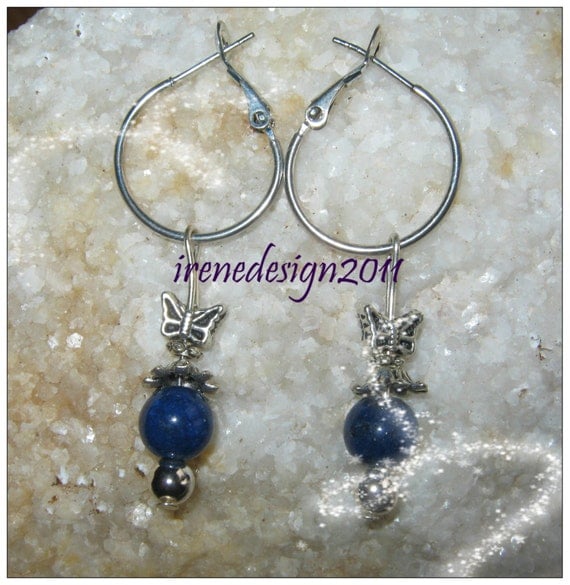 Beautiful Silver Hoop Drop Earrings with Blue Jade & Butterfly
Do you like them? I would really like to know, thank you.
You can find these and other beautiful Jewelry & Accessories in my Etsy Shop
It is important to feel alive every day. I feel alive,when I'm creative. What do you do?
Irene