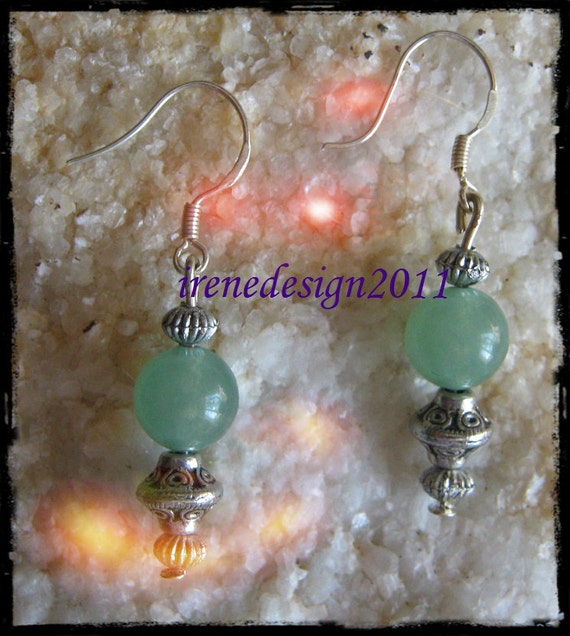 Beautiful Silver Hook Earrings with Green Aventurine
Green Aventurine is helping us to attract all kind of Abundance.
Do you like them? I would love to know, thanks 😀
You can find these and other beautiful Jewelry & Accessories in my Etsy Shop
I use Green Aventurine to attract all positive in our world.
Irene